Being so wrapped up in the Never Ending Pile Challenge means that I have been unaware of other challenges going on. Now that it is on hiatus, I went looking, because I feel a little lost without a good challenge. The first one I found is Nails Magazine 31 Day Challenge. I am not crazy enough to hop right in and do every day, but there are some prompts I just cannot resist...like today's....Moon! I mean, really, look all over this blog and you will find....moons! Welcome another one!
I have a Pinterest board fully devoted to moons. Whenever I find a moon image I think is unique, I Pin it here for later reference. This is inspired by this antique Japanese print by
Kawase Hasui.
Isn't it gorgeous? I didn't want to exactly recreate it, just use it as inspiration.
I started with two coats of OPI My Vampire Is Buff, then added a gradient of (top to bottom) Butter London Victoriana, Butter London Two Fingered Salute and a little dot of Sally Hansen White On. I recently purchased some natural sponges at a local craft store and this is the first time I used them. I LOVE the effect I get from these and think it will become my go to for gradients. I have used kitchen, paint and makeup sponges, but none of them gave me the messy randomness that the natural does. I learned, though, that it should be damp rather than dry as it soaks up the polish better for a smoother gradient.
Now comes the moon. I started with NOPI Yoga-Then-Yogurt to make the arc of the moon and sponged on the following colors to give it depth and interest: Finger Paints Sea Temptress (this one is going to be featured in an upcoming mani soon) and OPI I Don't Give A Rotterdam!.
I stamped across my nails with Vivid Lacquer VL 022 and Mentality Prim.
Finally I dotted the blooms with LynBDesigns Tesalecta's Kiss and Spa Ritual Rusted Lux.
Kinda love this! Although I used a stamp, this would be totally doable all freehand. And although it looks complicated, it really isn't. Dotting those little tiny flowers was the hardest thing about this! I recommend some really strong reading glasses. I have some with little led lights attached for these small details.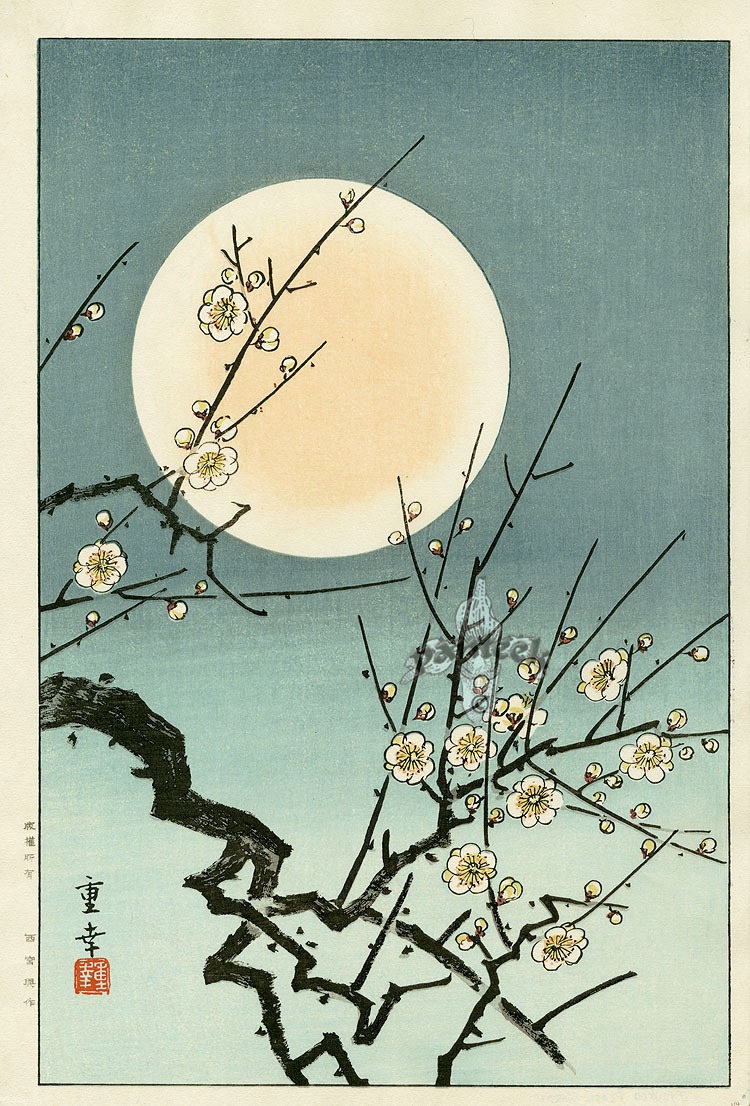 My thumb is my favorite! What do you think? Was justice served? One more pic before you go!
Thanks for looking and commenting!